After handing over to Kayode Fayemi, Former Governor of Ekiti State, Ayodele Fayose, on Tuesday reported to the headquarters of the Economic and Financial Crimes Commission (EFCC) for probe.
Fayose had promise to avail himself to the EFCC for anti-graft investigation after the expiration of his tenure as a state governor.
The former governor, accompanied by his supporters and members of the Peoples Democratic Party (PDP), Governor Nyesom Wike and former Aviation Minister, Femi Fani-Kayode was seen wearing a T-Shirt with the inscription 'EFCC I'm here'.
Fayose, however did not forget to leave a message for his supporters, as he took to his Twitter handle to announce that he is not in the EFCC custody, adding that his media aide, Olayinka Lere will operate his twitter handle for more updates.
See Post…
I'm not in the custody of EFCC. While I'm here, my media aide, @OlayinkaLere will operate this twitter handle.
Thank you.
— Peter Ayodele Fayose (@GovAyoFayose) October 16, 2018.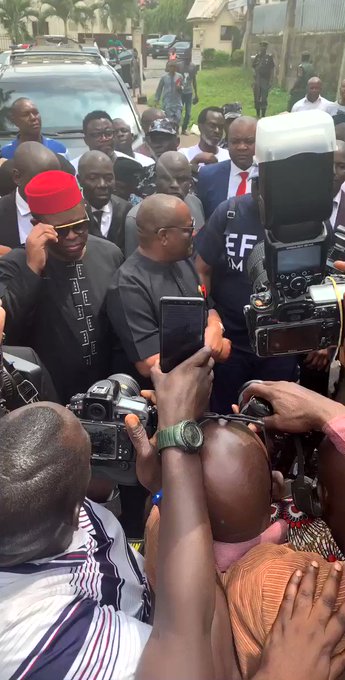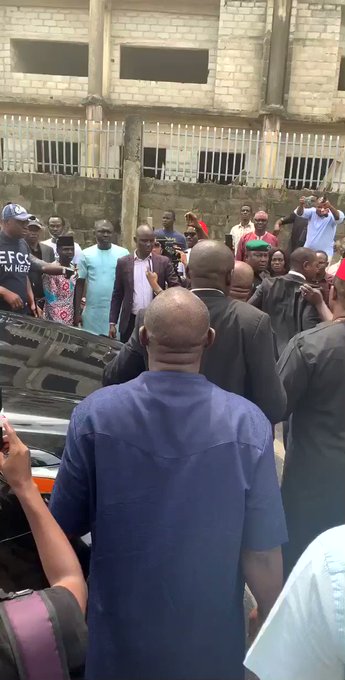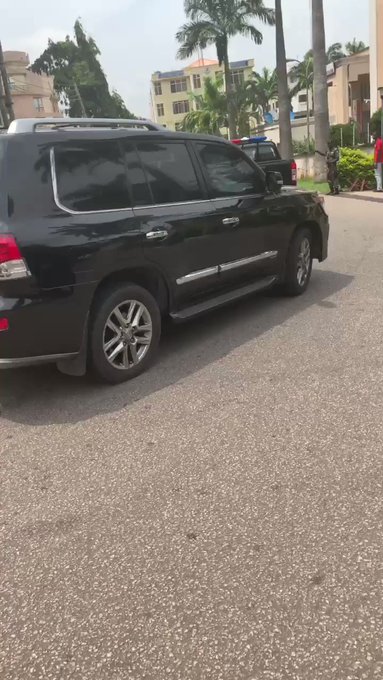 The post Fayose Wearing A T-Shirt Inscripted "EFCC I'm Here" Reports To EFCC Headquarters With Nyesom Wike, Fani-Kayode appeared first on Happenings In Nigeria.